Maintaining And Inspecting Fire Extinguishers
Entrust the inspection and maintenance of your extinguishers to experienced professionals: Extincteurs ABP in Laval.
Request a quote at
Fire extinguisher inspection and maintenance in Laval:

your safety comes first!
Our mission is to protect your property and belongings from any risk of fire. We come to your premises to regularly maintain your fire extinguishers, whether portable, mobile or fixed.
We inspect your fire safety equipment.
We make sure that all components are in good working order. At the end of our work, we issue a detailed and accurate inspection report.
Complete inspection and maintenance of your extinguishers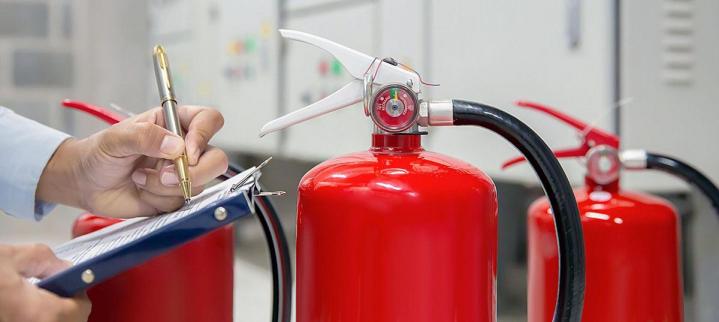 Our services
Sale of fire prevention equipment
Maintenance of fire prevention equipment
Inspection of extinguishers, fire hoses and emergency lighting
CO₂ refills
Hydrostatic testing
1
Our strengths
Wide range of products
Consulting services
Strength of offer
2
Location
We are located in Laval, and cover the North and South Shores.
3
Trained and qualified

technicians to maintain your extinguishers
Use our services to keep your extinguishers in good condition for as long as possible. Our technicians are trained and qualified to carry out the maintenance and inspection of your extinguishers in accordance with the relevant standards.
They will also advise you on the safety measures to take in the event of an emergency. We use state-of-the-art equipment to ensure that our work is carried out quickly and efficiently.
Our other services: emergency lighting inspection and CO₂ refills.
The efficiency and speed of our fire extinguisher maintenance and inspection services in Laval are guaranteed