CO2 Refills
Extincteurs ABP offers you their CO₂ refilling services.
Request a quote at
A wealth of experience

in CO₂ Refills
For over 50 years we have been serving private individuals and professionals for CO₂ refills

Equipped with sophisticated equipment, we can fill cylinders of all capacities: 5, 10, 15, 20, 30, 50 and 75 lbs.
We can also fill soda machines (99% pure food grade). We also carry out hydrostatic tests on high-pressure cylinders.
With your safety in mind, we take care to comply with current standards during our work.
A standards-compliant CO₂ refilling company at your service in Laval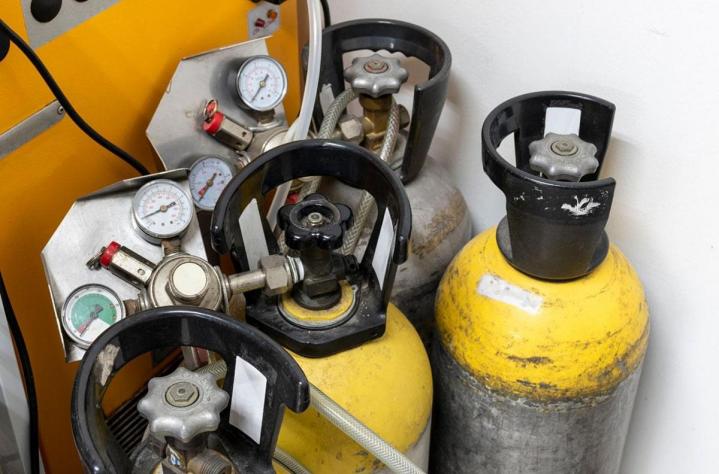 Our services
Sale of fire prevention equipment
Maintenance of fire prevention equipment
Inspection of extinguishers, fire hoses and emergency lighting
CO₂ refills
Hydrostatic testing
1
Our strengths
Wide range of products
Consulting services
Strength of offer
2
Location
We are located in Laval, and cover the North and South Shores.
3
The solution to all your CO₂

refills needs in Laval.
We can operate throughout the North Shore and South Shore. Our expertise allows us to best meet the needs of customers in various sectors: residential, commercial, industrial, institutional and events.
Whatever your needs, we'll meet them with fast, comprehensive service. We hold an inspection certificate issued by Transport Canada attesting to the quality of our services.
You can also call on us to carry out hydrostatic tests and inspect fire hoses and emergency lighting.
For CO₂ refills, opt for the services of a company certified by Transport Canada